Initialization Setup Guide
27 May 2022

1 Minute to read
Initialization Setup Guide
Updated on 27 May 2022

1 Minute to read
---
Share feedback
Thanks for sharing your feedback!
This article will tell you how to initialize and basic confirguration setting on the device interface when you get the new devices.
Operation Instruction
This article is applicable to VDP-AK-29RC, VDP-AK-28RA, VDP-AK-313CW and VDP-AK-49RG.
Operation Procedure
1. for VDP-AK-29RC:
The following video is the instruction for how to Initialize and set the IP address for the door station on the device interface.
2. for VDP-AK-28RA:
The following video tells you how to initialize and configure the network setting through the device screen:
3. for VDP-AK-313CW:
a. Set Network
   Chick on **More --> Setting --> Advance** and enter the default password to set the network.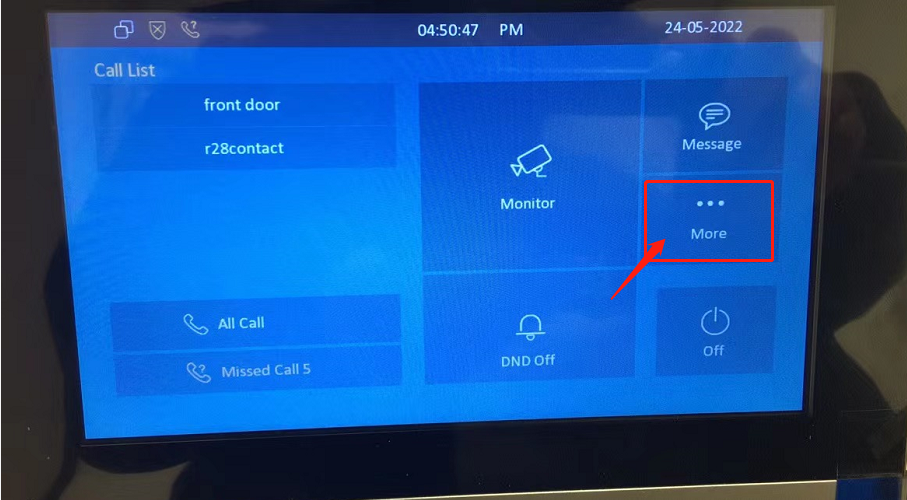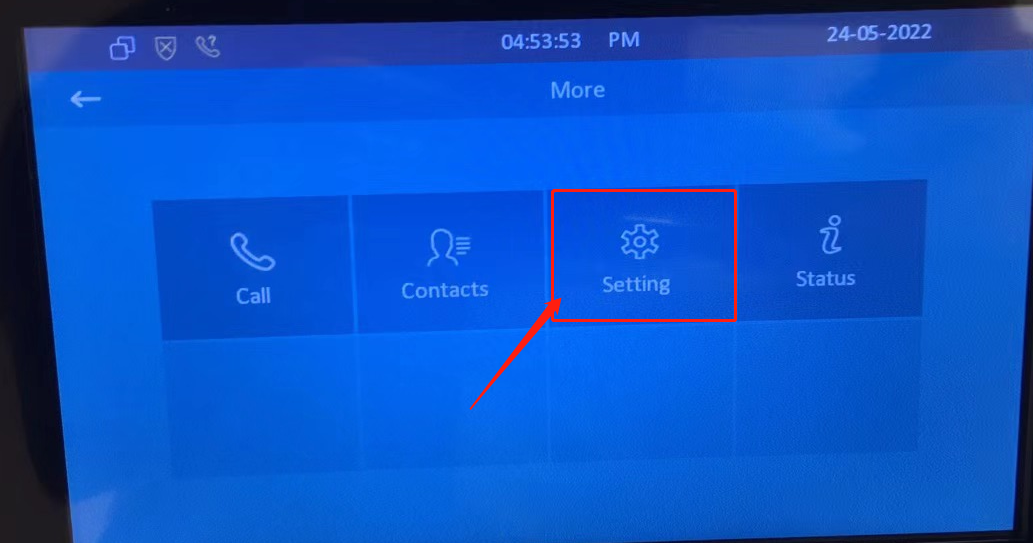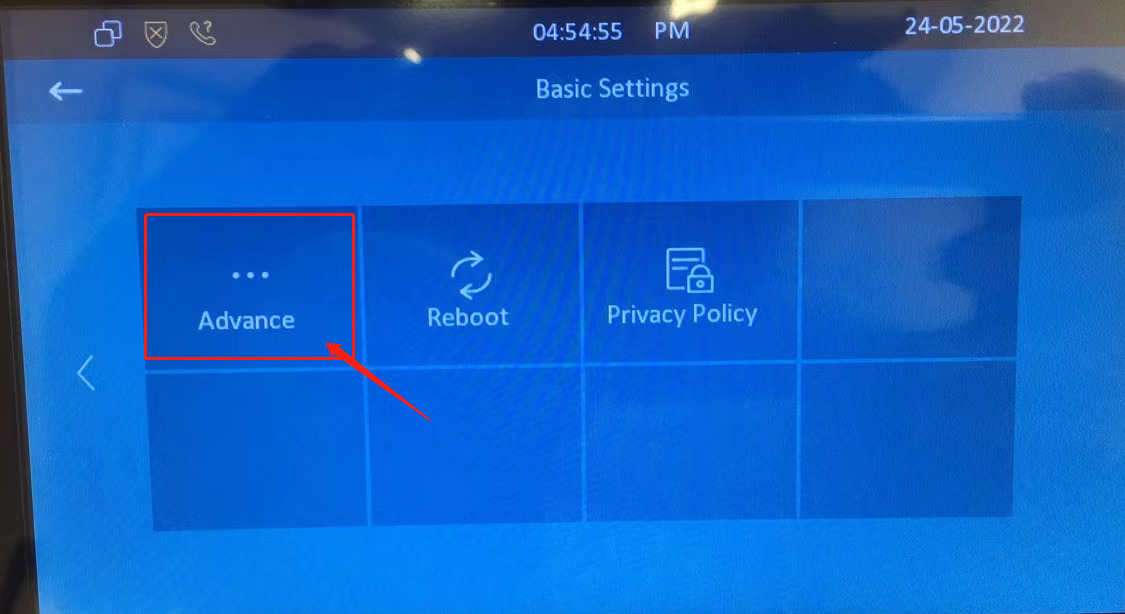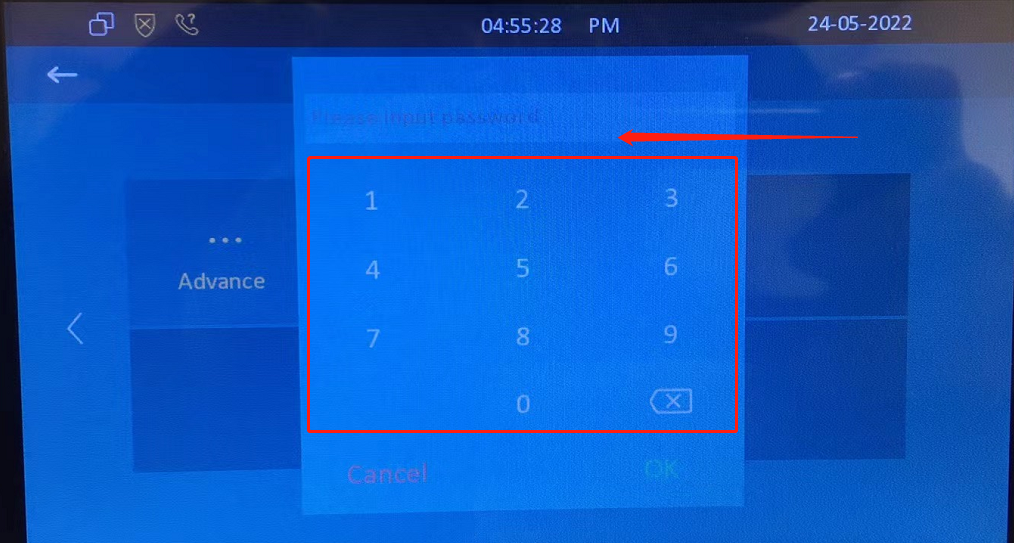 b. Network, Door Station setting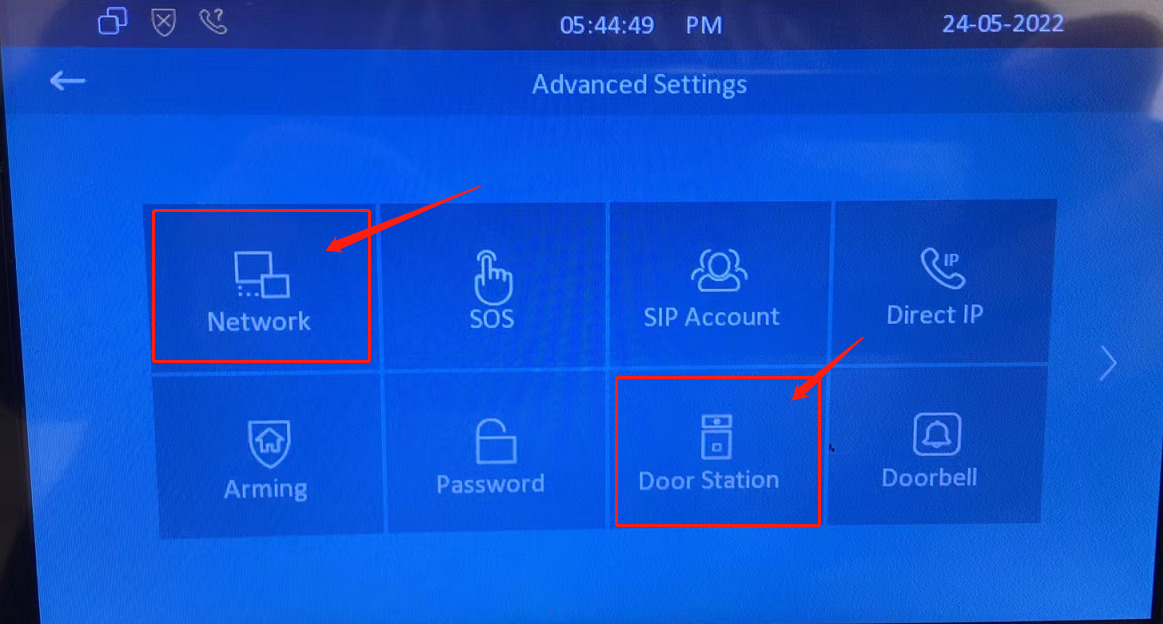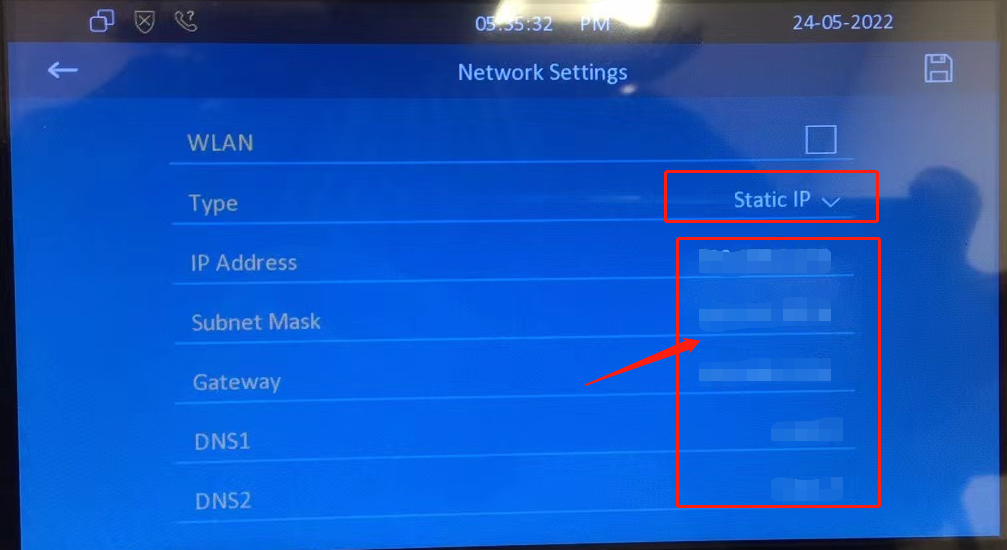 c. Add Door Station: 
Press "+" icon, enter the information of the door phone then Save.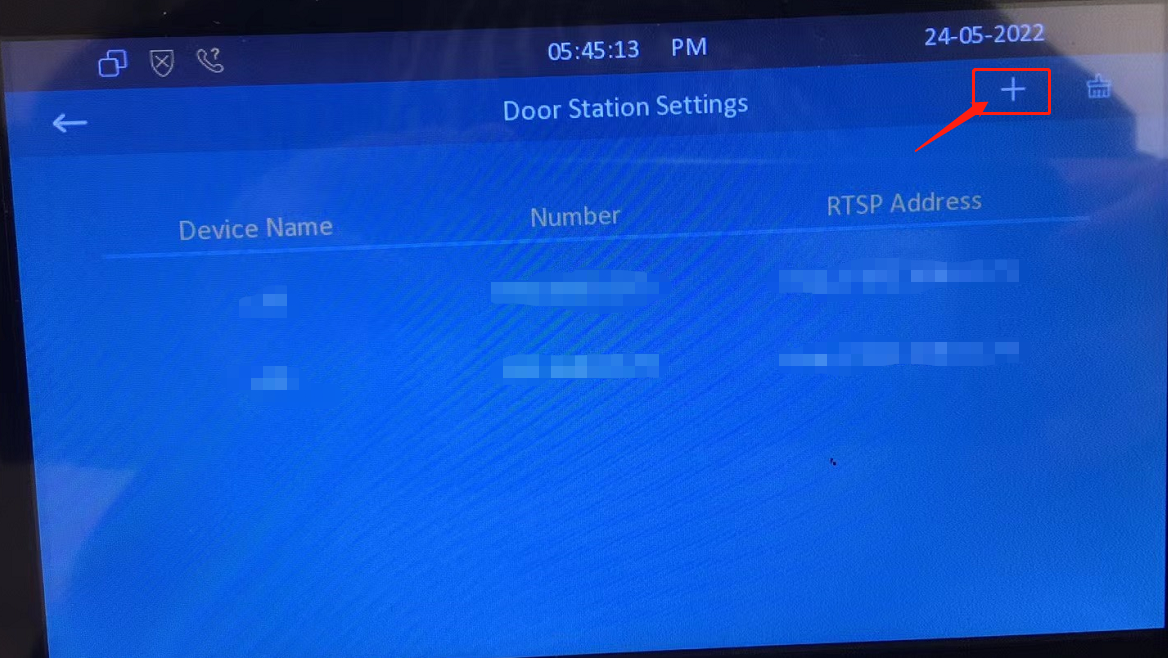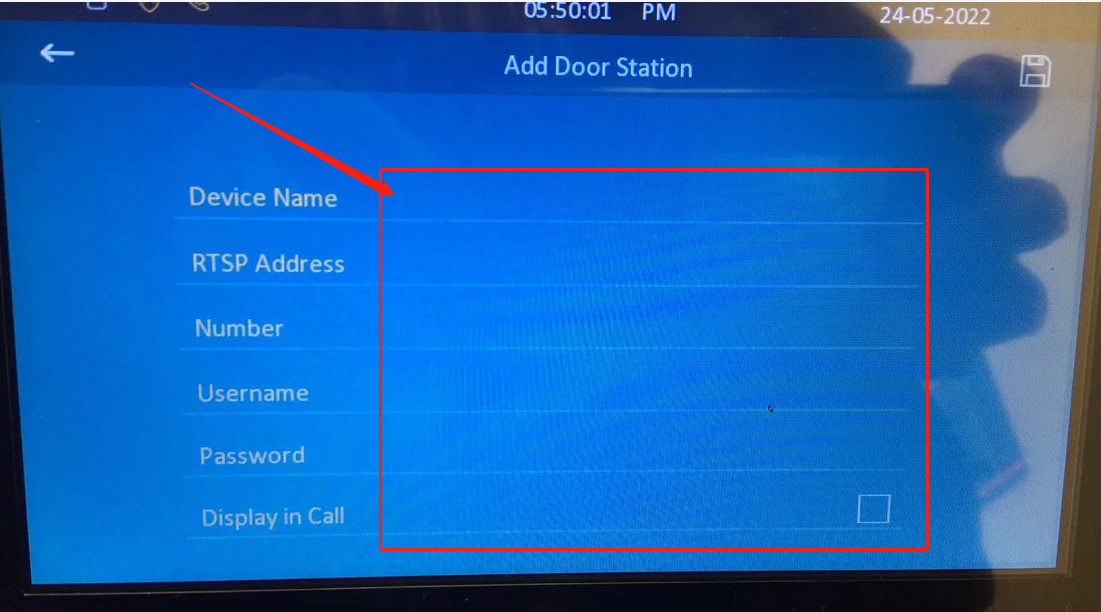 4. for VDP-AK-49RG:
a. Hit setup and set networking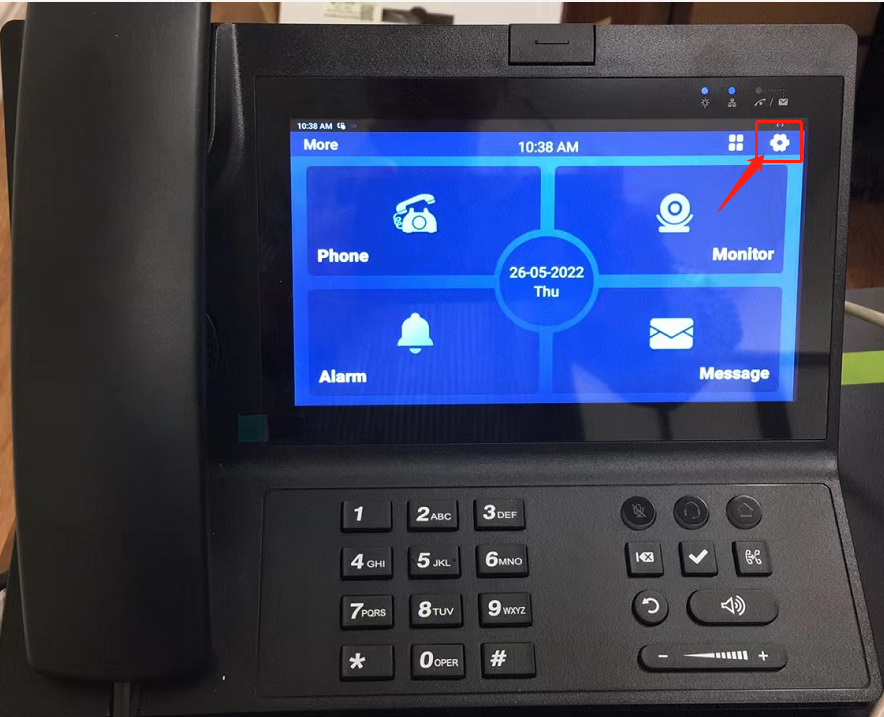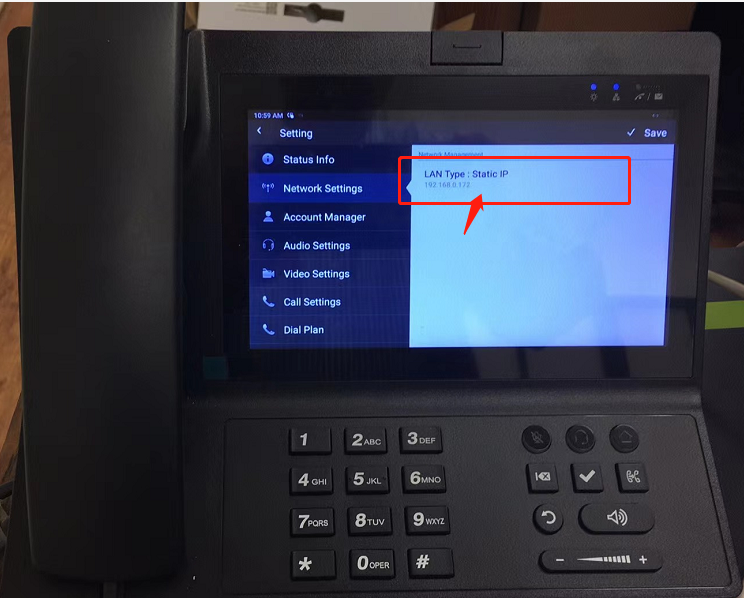 b. select "Static IP" and enter the IP address information to set IP address for the device.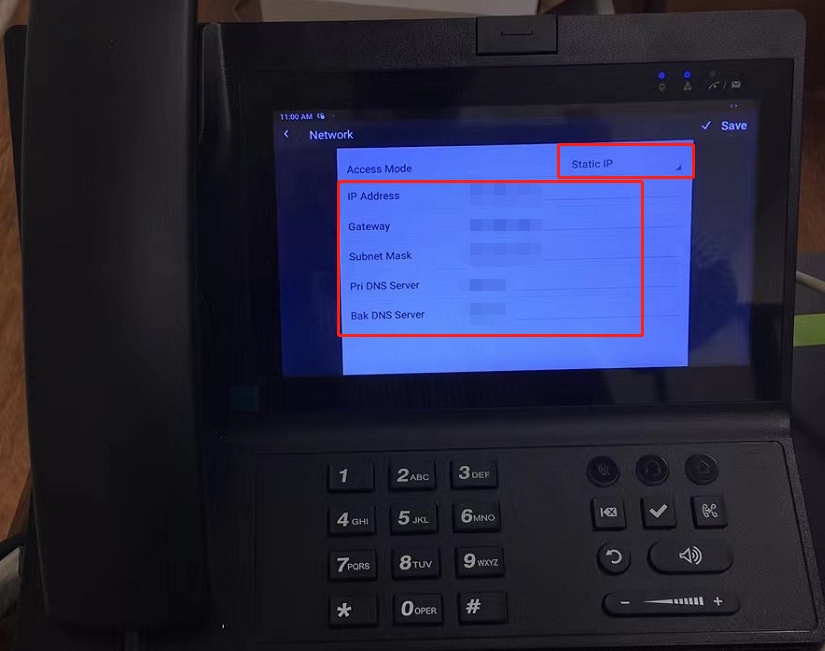 c. Go into the web interface to set other parameters.

If you want to Interact with the device remotely, you can download the IP scanner below:
The IP scanner allows you to search the device IP address(es) by which you can perform targeted device reboot, reset, network setting update.
---