How to factory reset IP camera ?
11 Feb 2022

1 Minute to read
How to factory reset IP camera ?
Updated on 11 Feb 2022

1 Minute to read
---
Share feedback
Thanks for sharing your feedback!
Description
This guide will show 2 methods of defaulting new-generation IP cameras by Hardware reset button OR ConfigTool.
Method 1 - Hardware Reset
Long-press the reset button for 10 seconds when the camera is powered up. Then the camera will default itself.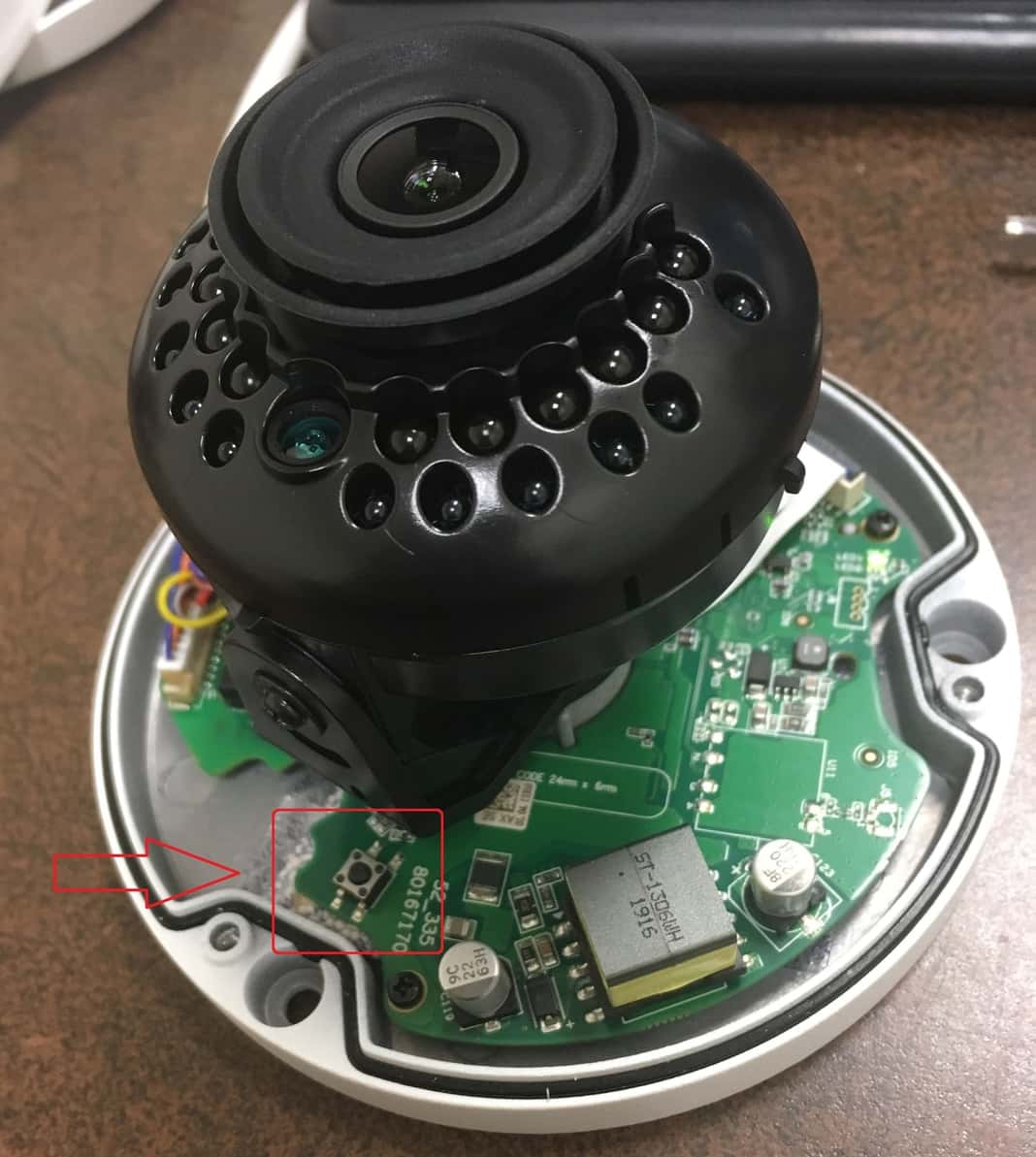 Note: Reset button may locate at the sides. If you can't find IPC Reset Button, then this camera is an old type.
Method 2 - ConfigTool
Step1 Open ConfigTool and find reset button as below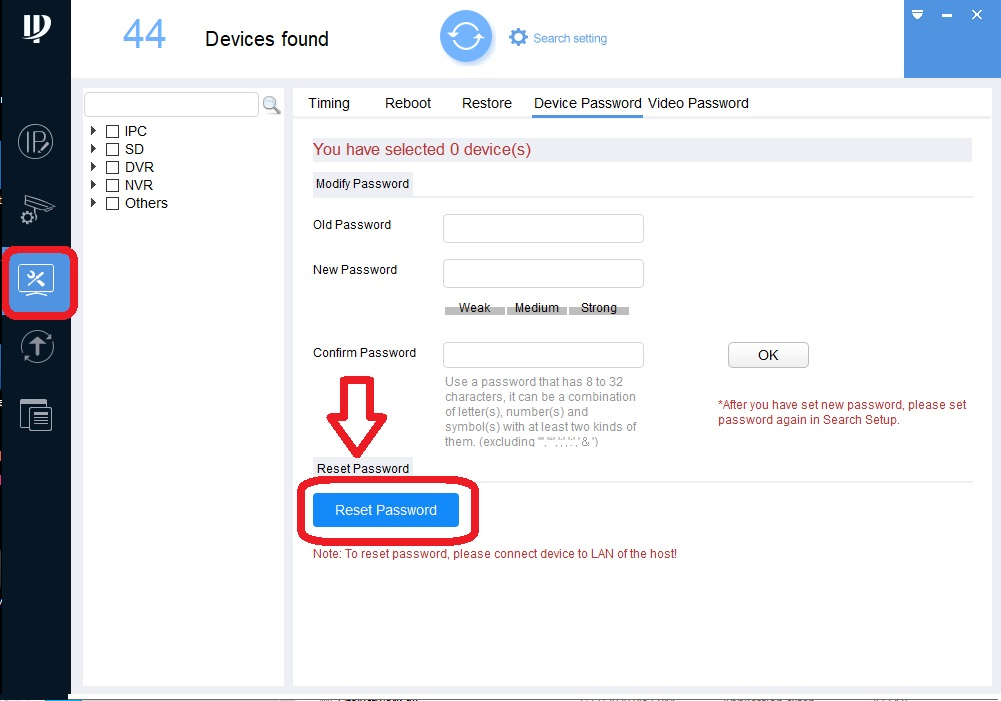 Another Reset spot for the New version of ConfigTool, we click to agree with the statement.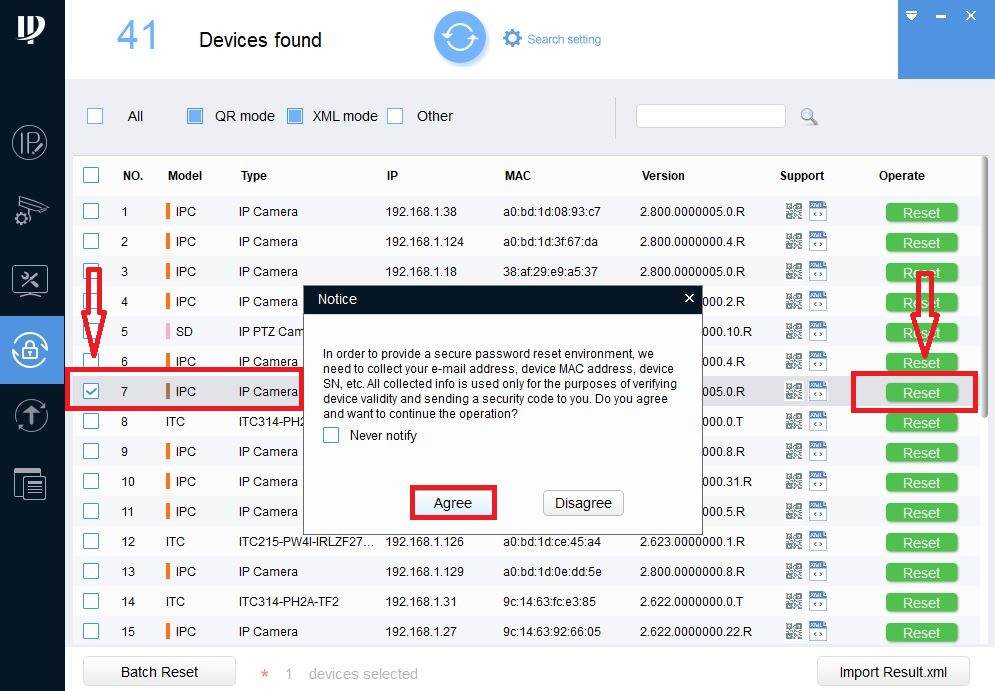 Step2 Click Ok, reset with an XML file.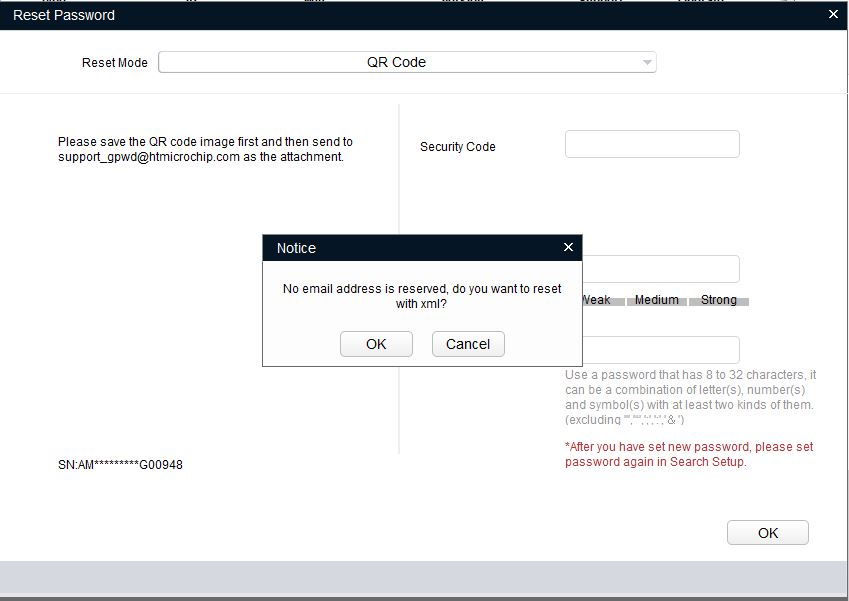 Step 3 Export the file to a defined Path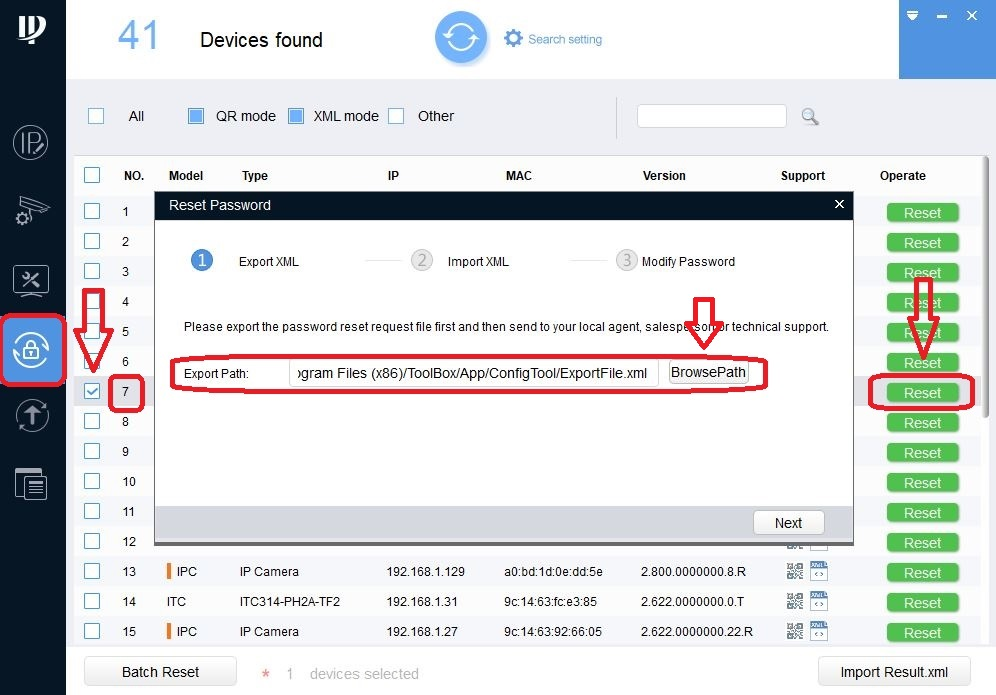 Step 4 Email us the exported file.
Here is the list you can email to:
Jerry@ametagroup.com
Note: Don't forget to attach your company name, and of course, the exported file.
Step 5 Wait to get the email back with the attached file call "result.xml". Then input to ConfigTool.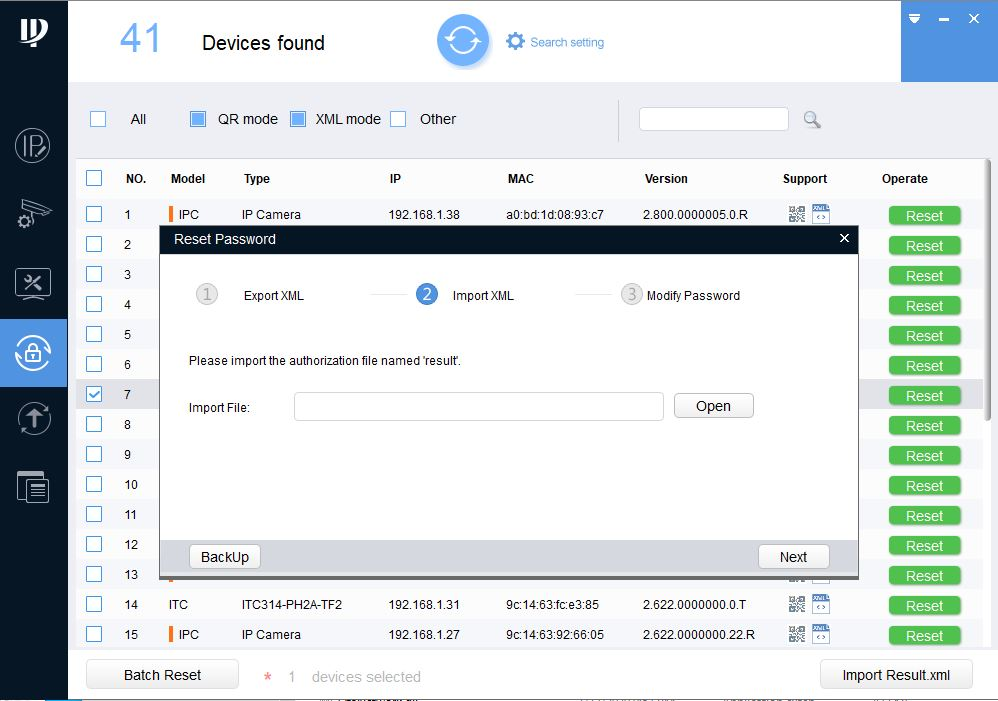 Step 6 Hit Next and Create new password for IP camera.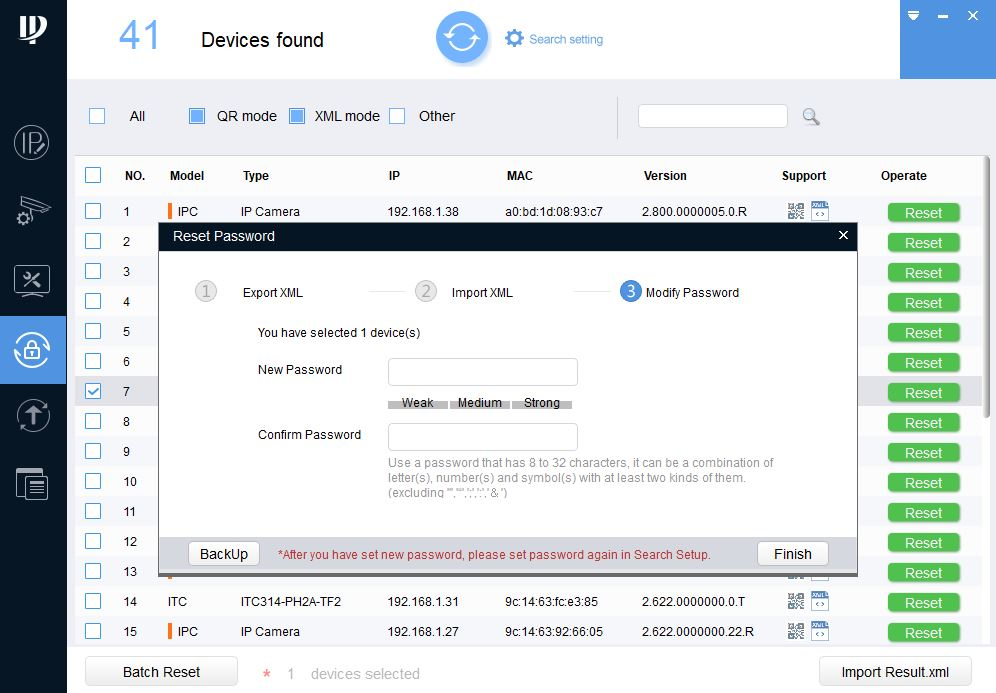 ---
What's Next