How to Configure DTMF Keys in Door Phone
20 Jun 2022

1 Minute to read
How to Configure DTMF Keys in Door Phone
Updated on 20 Jun 2022

1 Minute to read
---
DTMF (Dual-tone multi-frequency signaling) is a telecommunication signaling system using the voice-frequency band over telephone lines between telephone equipment and other communications devices and switching centers. DTMF function allows residents to enter the DTMF code on the soft keypad or press the DTMF code attached to unlock the tab on the screen to unlock the door for visitors etc., during a call.
On the device web interface, navigate to Account >Advanced > DTMF.
On the device interface, navigate to Intercom >Relay.
Operation Instruction
The called device should use the same DTMF type and DTMF code to unlock door phone through DTMF.
Operation Procedure
Login to door phone web interface and go to Account > Advanced > DTMF, set up the DTMF configuration properly;
Go to Intercom > Relay, configure DTMF code as needed;
After configuration, press the corresponding DTMF code during the call to unlock the door.
Note
Figure1 corresponds to the first step. Figure2 corresponds to the second step.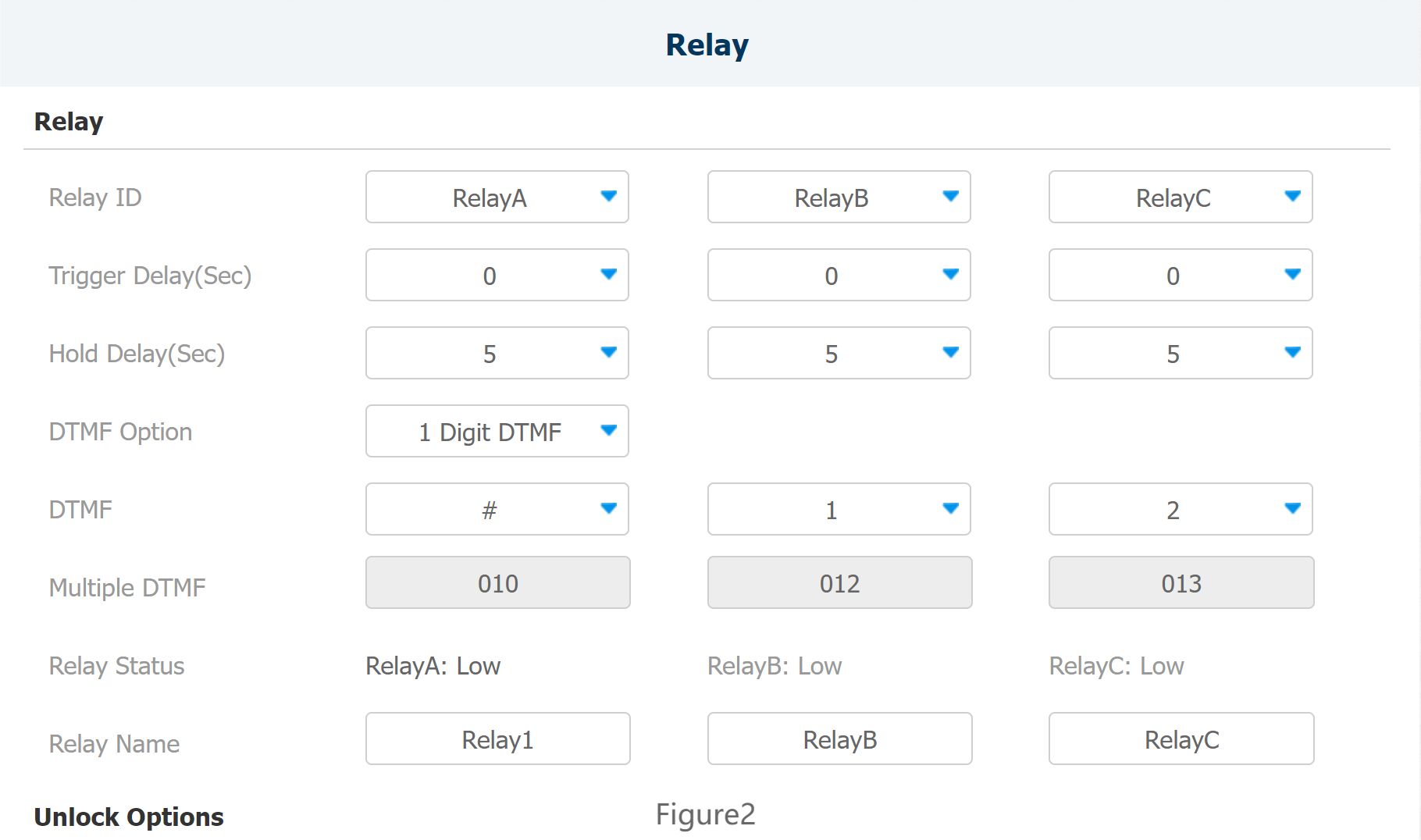 ---
What's Next